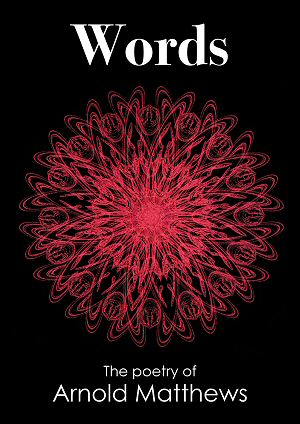 Words
The written words of Arnold Matthews
Buy the Book now
View Sample
'WORDS' is not just a book of Poetry. It is a vehicle conveying the life experience, compiled over a period of over sixty years, of a very ordinary man who discovered the art of communication through the medium of Poetry.
The book is presented in three parts. Part One is poetry written in a variety of rhythms and styles, containing a mixture of serious and humorous themes.
Part Two has been described by outside observers as written in the style of Mindfulness. It is coupled as poems with prose deliberately and shown in the form of a Course helping to eliminate Stress, or to counteract the sort of daily anxieties that most of us experience from time to time.
Part Three is a choice of Shaggy-Dog stories, chosen by the Author as classic humour of miscellaneous comedians of past years.
There's More!
'Words' is a physical product & is delivered to you by Post, however this is not all you will receive!
When you purchase 'Words' you will also gain access to further interesting content by Arnold Matthews completely for free. You can see the excerpts from 'the extras' in the samples section of the website - Publications > Words - Samples.
When each book is purchased we assign 5 Premuim Bonds to that Sale for a period of six months. You will be able to tell us your local food bank. Read More